Rohitha Abeygunaratne's aspiration was to one day start his own company with his hard earned money, and his determination and dedication allowed him to achieve it at a very young age. Today, Rohitha is the Co-founder and Managing Director of Odiliya Group of Companies, Ayelka Trust and Investment pvt Ltd and Everluck Residency Project Pvt Ltd, and the Founder and Sales Director of Regency Property Developments LTD.
He is a result oriented person whose dynamic spirit has steered the companies towards success. Rohitha is a Marketer by profession and has years of experience working in a plethora of key positions handling Sales and Marketing operations.
"After an illustrious career working in leading real estate firms, I opted to establish Odiliya Homes & Real Estate Company (Pvt) Ltd, with the aim of steering the real estate industry in Sri Lanka in a new direction. My broad experience and excellent leadership have been instrumental forces in guiding the company from its humble beginning to what it is today."
Speaking about the performance of the Real Estate industry in Sri Lanka, Rohitha stated that it has not been largely affected as more people now opt to invest in real estate.
"In the Real Estate industry, today, in Sri Lanka, the extent of the impact and recovery is based on the duration of the COVID-19 second wave that we are facing right now, and, after the first wave of coronavirus hit Sri Lanka in March last year, the impact on the industry was minimal, especially residential real estate businesses when compared to Hospitality and Retail Real Estate businesses."
He, however, citing examples, mentioned that some areas in the business were affected. "For example, the cash flow to real estate companies have been slow due to the slowdown in the renting process and customers being unable to settle their rents.
"Other affected areas include, losing deals that were being negotiated, renting apartments based outside Colombo slowed down as many areas were found to be isolated areas and customers were unable to pay their rents on time, therefore, some houses were vacant without occupants. Even the evaluation process was affected as property inspections were limited."
Furthermore, Rohitha affirmed that it is the responsibility of the people to understand the situation and not solely depend on government support. "When we look at the macro situation, even before the pandemic, the country's tax revenue was 12% of GDP; now it is less than that. Government service expenditure is 18% of the GDP – there is a deficit. Every company is depending on the government for their survival. The irony is that the Government is not in a position to offer them financial support as 40% of Government revenue is used to pay off debt. Therefore, people in the country should understand not to depend solely on the Government.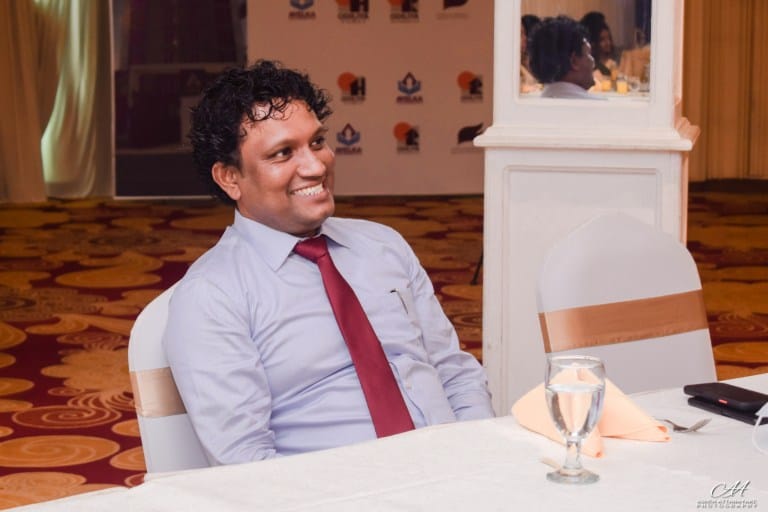 "If you go against the competition, there will remain only a few who enjoy the monopoly. More than 80% of enterprises are affected and the majority of them are micro and small enterprises. As a result, the concept of Public Private Partnerships (PPPs) is now more important than before; building alliances to survive in times of crisis."
Explaining how tourism helps to build a strong real estate climate in Sri Lanka, Rohitha said, "Real estate and tourism are two different industries that correlate and influence on one another. Especially, by the end of the 30 year-long terrorist war, the country was able to resolve all its security issues, establishing confidence in entering different parts of the country for locals as well as tourists around the globe. This resulted in a considerable growth in the Tourism industry as well as the Real Estate industry.
"Researchers and analysis conducted focusing on the Tourism industry have also proved that this industry plays a major role in fostering many business and economic opportunities for both locals and foreigners. One of the finest examples is the Colombo Port City which will be developed into a 'smart city'.
"In addition to the growth in the Hotel industry, the luxury residential and commercial properties which are a current rising trend in the country is the growth in vacation homes. Since traveling across the country has become more affordable, and due to the government's decision to reduce levies on the Hotel and Travel industries, we are bound to see a rise in demand towards short-term living options as well as multi-family living options for those who prefer living with locals to get a taste of living in Sri Lanka."
On a concluding note, the Managing Director stated that he expects the Real Estate industry to grow as low interest rates offered by banks have led investors to look at other avenues of investment rather than keeping money idle in the bank.
As a responsible industry that supports the economy of the country, we have to anticipate other types of natural disasters as well. High-end real estate markets will be the least affected when looking at the future with the pandemic. Low interest rates offered by banks for savings account holders have caused investors to look at other avenues of investments rather than keeping their money in the bank. Accordingly, I believe these crisis situations have caused high end customers to invest in real estate as a more viable alternative.
"We are drawing up exclusive plans to meet future safety and security requirements and to build houses to mitigate the impact of natural disasters. This may be costly, but I believe that the companies that follow these standards would have a good return on investment."